Welcome to A Perfect PC (APPC) - Established January 1998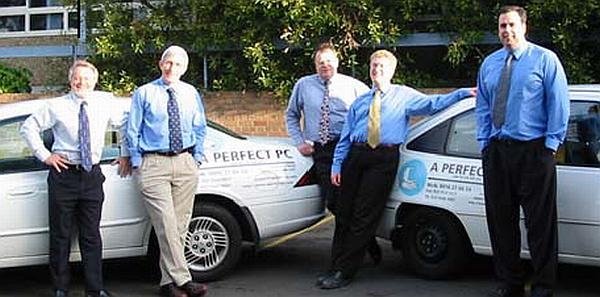 Welcome to "A Perfect PC"; a company that was established in January of 1998 to pursue all aspects of effectively applying Computing Science to practical, profitable effect. We at APPC are appreciative of the fact it is essential, in this highly competitive world, for businesses to keep their overheads and running costs as low as possible whilst delivering exactly the effect their customers' desire.
We cater to all types of businesses, from the large to the very small. Supporting small business is a challenge because you are dealing with owner-operators who are spending their own money and barely have enough of it to meet their day to day running costs, let alone cope with breakdowns and future developments. For that reason, we have specialised in finding simple, effective, economical and reliable solutions to your computing problems.
In the 21st century, we see that computers are involved in almost every facet of our lives (hence our "tag-line" at the top of this page!). Like it or not, they will continue to play a greater and greater role in everything we do.
Unfortunately, working with computers can be a frightening experience. Fortunately, it doesn't have to be.
Unfortunately, you often don't know where to turn for help.
Fortunately, you have found us!
Welcome to "A Perfect PC" !!
I own APPC. If you wish to contact me, please write to CEO|at|aperfectpc.com (Please note that the |at| has to be changed to a "@". It is put here to inconvenience spammers using robots to troll web-sites for email addresses.)
To learn more about APPC, such as our core philosophy, or what this company is about, our past and present projects, simply click on the buttons opposite. I hope what you find is interesting and your journey is an enjoyable one.